🚀 READY… SET… LAUNCHED: palumbowm.com 🚀
We are happy and proud to announce the launch of a new website, palumbowm.com, designed, developed and produced by Team Thinkhouse.
PWM is a client-first, private wealthmanagement boutique firm focused on serving the financial needs of families and individuals as their personal CFO. Philip Palumbo, Founder, CEO and Chief Investment Officer of Palumbo Wealth Management laid out our task — to re-craft the PWM story and mission to attract the right prospects.
We came up with the storyline "ACHIEVE PEACE OF MIND" which echoed the core principal of PWM services.
Our job was to convey clear, enticing positioning that differentiates and distinguishes the brand in the financial wealth management space. To support that statement, we helped develop a 3-tiered approach for their services: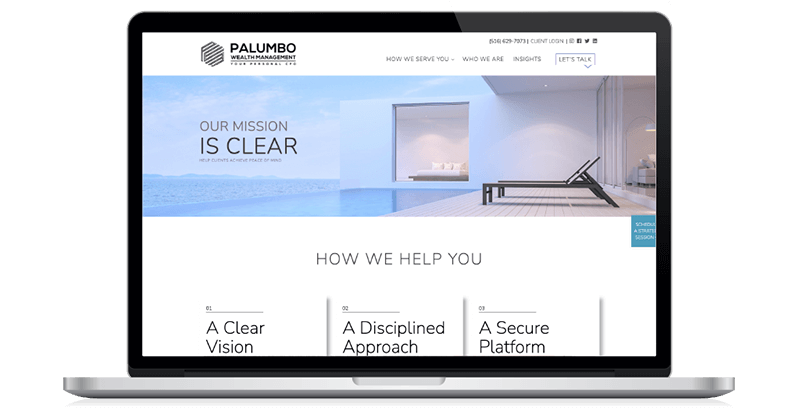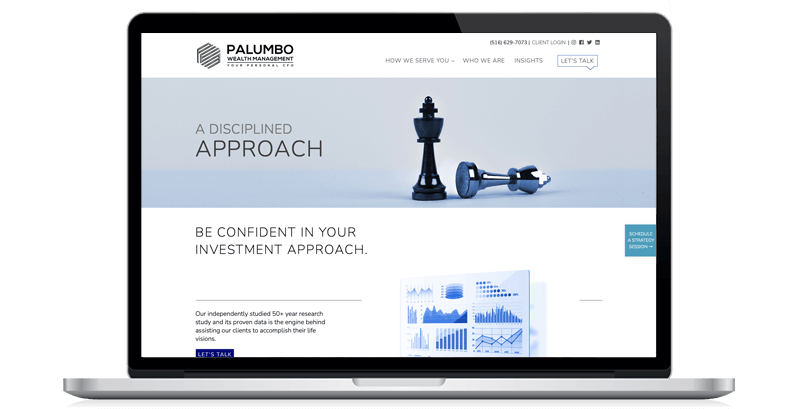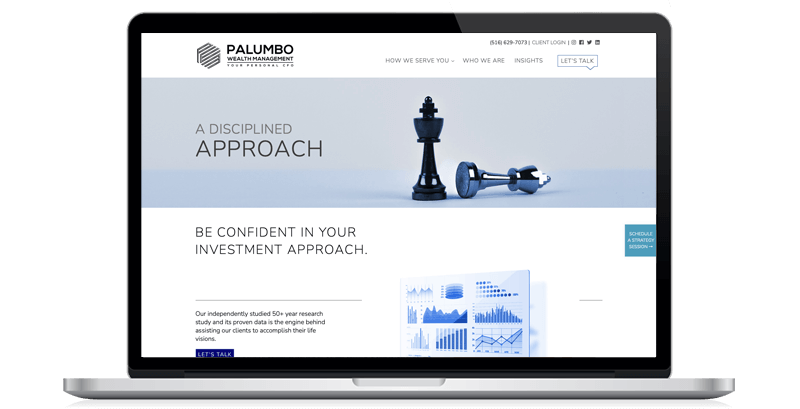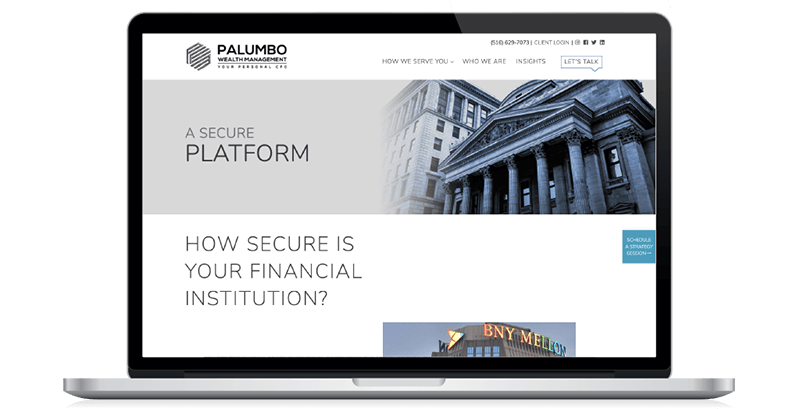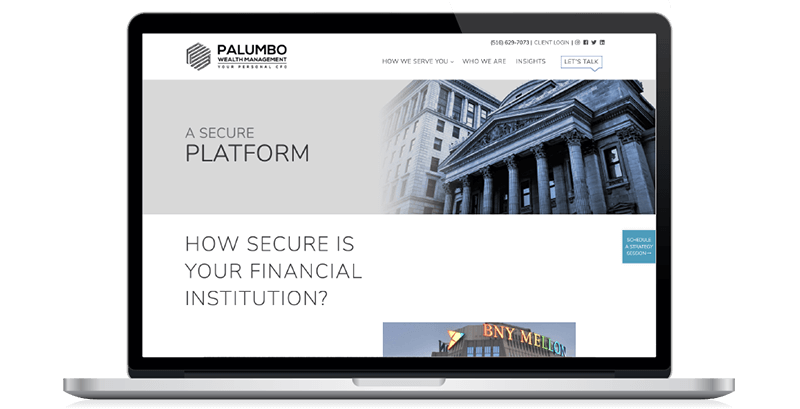 This was presented in Thinkhouse's signature clean design aesthetic with attractive visuals and an invisible ease that takes the viewer on a painless journey to the answers they are seeking.
"It was an absolute pleasure working with the Thinkhouse team. Their creativity and design really brought to life the exact look I was shooting for. They did this by listening diligently to what my ask and vision was and was extremely patient. Well done and so appreciate all their help!!"
– Philip G. Palumbo, Founder, CEO and Chief Investment Officer
******
To discuss how Thinkhouse can help your business with a new marketing strategy, website, branding project, SEO, paid advertising, print design, etc., please contact us for a free consult:
Call 917.805.0480 • Email [email protected] • Click to schedule an online consultation
Have a digital marketing question? Looking for some guidance? Send us a message and we'd be more than happy to help.
Join our mailing list for helpful insights.