We mix creative,
metrics & bit of
magic dust
We hope to be the last marketing agency you ever work with.
Every brand has a story to tell and an audience to tell it to. Our job is to help communicate that story to your respective audience.
We collaborate with marketing leaders in manufacturing, interior design products, consumer packaged goods, professional services, pharma, music, education, B2B and B2C to drive business results through strategic design and digital communications.
At Thinkhouse, we believe in keeping it simple for you and working closely every step of the way.
Listen. Think. Discuss. Create. Execute. Motivate. Inspire. Engage.
We listen and learn about your business and find your audience, wherever the audience might be. By providing unique perspectives and inventive marketing ideas, we work collaboratively and make the process fun in both B2B and B2C spaces. Thinkhouse utilizes traditional and digital marketing channels, measures results, and fine-tunes strategies. We believe in happy clients and straight talk, without the jargon.
Our house is a place where we eat, sleep and think… about your business.
Think. Write. Scribble. Design. Code. Test. Analyze. Tweak. Repeat. Celebrate.
Thinkhouse is a full service marketing agency based in Long Island, New York. We've been around for over 15 years, and have received some nice compliments along the way. It's all because we keep it simple and deliver great work, without all the jargon.
Our creative is fresh and well; creative. And great results is what makes our clients happy for the long term.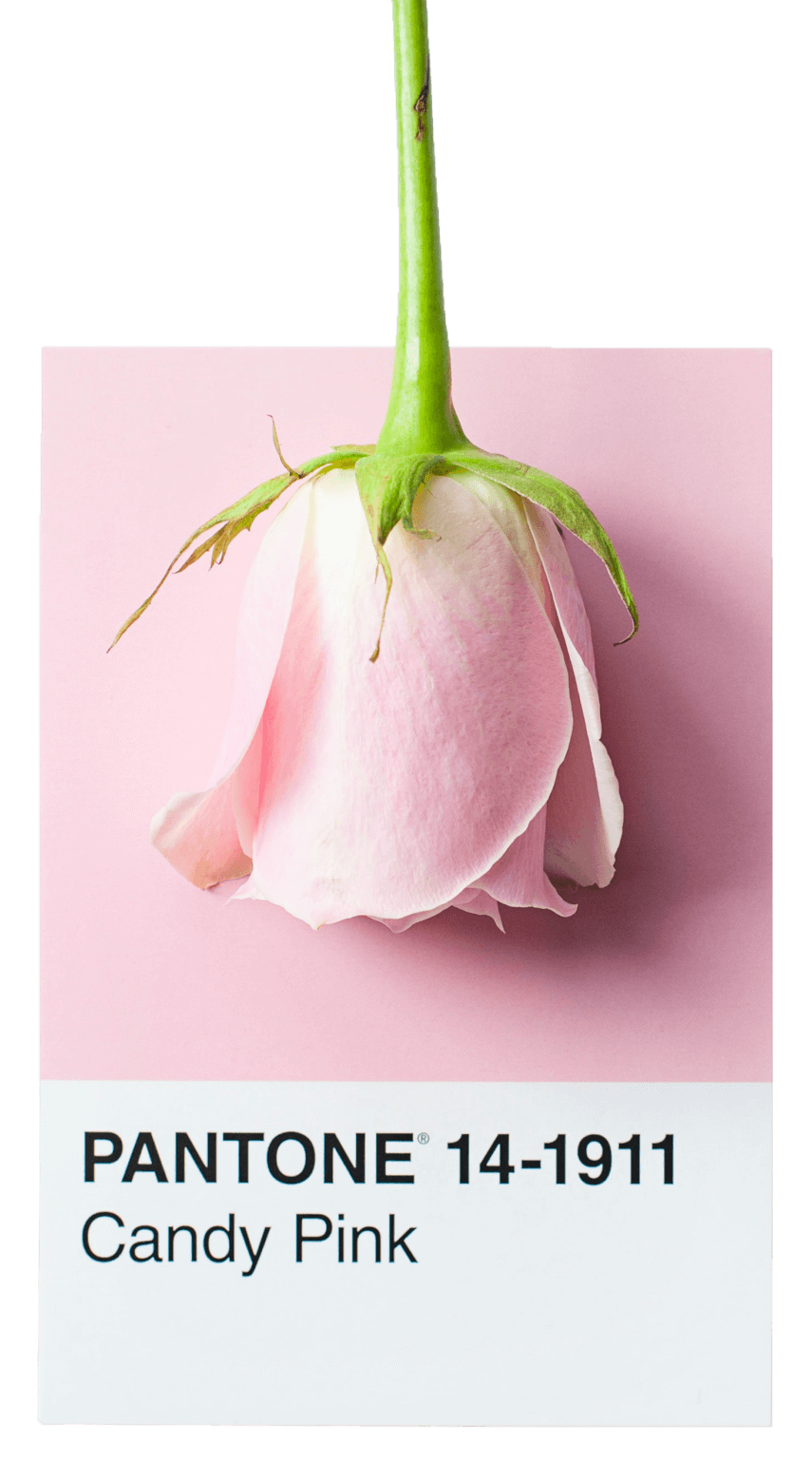 Branding
Brand Strategy • Logo Design • Brand Guidelines • Corporate Identity & Collateral
The foundation of every successful business or product is its Identity and brand image. Developing a clear, memorable brand identity is the core of what we do for companies that span from start-ups to household name brands and everything in-between.
Website Design & Development
UX/UI • Custom Website Design & Development • Content Strategy • Ongoing Support & Maintenance • SEO • Marketing Strategy
We begin with conversations about your audience, industry, and goals. Then design & develop beautiful responsive brand or e-commerce websites focusing on fresh design, content, great user experience and Content Management System.
Print Design
Advertising • Package Design • Logo • Direct Mail • Catalogs • Corporate Collateral • Sales Materials • Event Support • Signage
Print remains an instrumental element for your brand. Strong, consistent creative, across all applications, is key to helping differentiate your brand.
SEO / Search Engine Optimization
Strategic Planning • Assessment & Analysis • Website Optimization • Content Creation • Competitive Analysis • Keyword Research • Campaign Management
Build it and they will come? Not exactly. Thinkhouse websites are built for success and then maintained to optimize your ROI. Thinkhouse's Search Engine Optimization experts will put a content plan in place to drive traffic to your site and ensure your business is being found.
PPC / Paid Search and Paid Social Advertising
Campaign Strategy • Keyword & Budget Research • Campaign Management & Reporting • Copywriting
Whether its Google, Instagram, Facebook, LinkedIn or YouTube Campaigns, Thinkhouse's team of experts will help develop and execute a tailor-made digital marketing plan for your business, that will connect your audiences and prospects to your website. Your success is our primary goal, and that's why we take the time to understand your business.
Web3; Blockchain & NFT Project Development
Branding • Strategy • Awareness Campaigns • Website Design & Development • Copywriting • Pitch Decks • White Papers • Collateral • PPC • SEO
It's a brave new world. Crypto and blockchain companies need intelligent, creative data-driven marketing and branding. Thinkhouse's knowledgable team will help you achieve maximum exposure for your Web3 project.
Printing
Identity Packages • Catalogs & Brochures • Packaging • Event Booth Design • Signage • Swag
Working hand-in-hand with best-in-class printers, we oversee your print production from start to finish. From speciality printing techniques like foil stamping, custom binding, letterpress, die cutting, embossing all the way to large-scale posters, signage or trade show booth design, you'll love our service and competitive pricing.
Photography & Video Production
Other Support Services: Casting • Copywriting • Company Naming • Media Planning • Hourly Marketing Consulting
You can't have beautiful photos without a fantastic photographer, or an amazing corporate video without an award winning videographer, so we've built our team so your project(s) can be completed right and all in the house.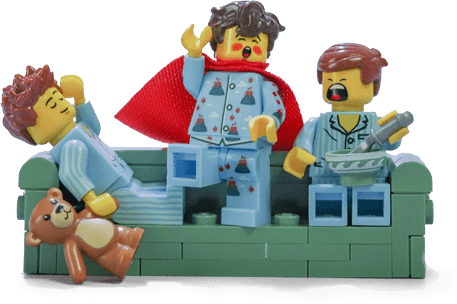 Welcome to our house. Come on in!
We've been fortunate to work with great brands and great people. Close partnerships with really cool clients allow us do the kind of work we do best. Whether you come to Thinkhouse for a pow wow, a meeting, or a nosh, we always hope our clients come in and make themselves at home and stay a while! There's something for every brand to love at Thinkhouse. Here a list of some Thinkhouse residents, present and past:
CONSTRUCTION
Almas Construction
Carpenter Industries
Dry Building Solutions
Master Builders Inc.
Miller Landscaping
CONSUMER PACKAGED GOODS
Absurd Snacks
Achim Home Furnishings
Bazzini
Better Housewares
Crocs Footwear
D'Addario
Dynatomy Products
Eastman Kodak
Evans Drumheads
Faith Guitars
Fit For Golf
Heinrich Gill
Konig & Meyer
Korg
Levinsohn Textiles
Marshall Amplification
NYS Collection Eyewear
Planet Waves
Reem Acra Perfume
Revelle Music
Rich & Famous Eyewear
Rico Reeds
Samson
The Realist
Thomastik Infeld
Vox
ENVIRONMENT / SUSTAINABILITY
EWG Glass Recycle Corp.
Regal Recycling
Royal Waste Services, Inc.
Seatuck Conservation
FASHION
Denny's Childrenswear
KidsSocks
Martin Greenfield Clothiers
Reem Acra Perfume
Versatto Vita Footwear
INTERIOR DESIGN PRODUCTS
Achim Home Furnishings
Bloomsburg Carpets
Captiol Glass
EcoFabrix
Four Seasons Home Products
Glass Tile Store
Lazar Marble & Granite
Levinsohn Textiles
Sauermann
SuperClean Bedding
Windowtex
WT Shade
LOCAL BUSINESSES
Almas Construction
Andy Buchholtz & Co.
Beach Dental
Blink Fitness
Carpenter Industries
Crystorama
Denny's Childrenswear
Dr Robin Joseph, Podiatrist
Dry Building Solutions
East End Elegance
Elements Lighting
EWG Glass Recycle Corp.
Gold Medal Esports
Gold Medal Gymnastics
Great Whites Pediatric Dentistry
HLS Attorneys
Home Energy Solutions
J&A Spa
Lighting Gallery
LongIslandRestaurants.com
Lumens
Master Builders Inc.
Michael Brown Law
Miller Landscaping
NTC Language Services
Palumbo Wealth Mgmt
Paul Evans Catering
Premier Solar Solutions
Regal Recycling
Resolution Dance Fitness
Robert Kim Photography
Royal Waste Services, Inc.
Seatuck Conservation
South of the Sound
SRI Search
Stern & Stern Law
Targeted Transitions
The World Is Just A Book Away
Witi Group
MANUFACTURING
Achim Home Furnishings
Bloomsburg Carpets
Crystorama
Dynatomy Products
E-Instruments
Eastman Kodak
EyeKing
Four Seasons Home Products
Mason Industries
NYS Collection Eyewear
Retracta-Cade
Rich & Famous Eyewear
Sauermann
Visiontron
MUSIC BRANDS
Bazzini
Connolly Music
D'Addario
Evans Drumheads
Faith Guitars
Heinrich Gill
Konig & Meyer
Korg
Marshall Amplification
Planet Waves
Revelle Music
Rico Reeds
Samson
The Realist
Thomastik Infeld
Vox
PHARMA
EBT Medical
Medmeme / Pharmaspectra
PROFESSIONAL SERVICES
Andy Buchholtz & Co.
HLS Attorneys
Home Energy Solutions
NTC Language Services
Ocean Point Realty
Palumbo Wealth Mgmt
SRI Search
Stern & Stern Law
Targeted Transitions
Witi Group
PUBLISHING
Billboard
Adweek
Shoot
The Hollywood Reporter
REAL ESTATE
Fairport Baptist Homes
Fairway Estates
The Seasons
The Woodlands
Transform America
Woodgate Village
RETAIL/KIDS
Camp Alvernia
Denny's Childrenswear
Gold Medal Esports
Gold Medal Gymnastics
Oasis Day Camp
SpaFinder
SOFTWARE/DATA
Fire Engine Red
NPD Group
Xstreamline Solutions
SPORTS
Dynatomy Products
Fit For Golf
Gold Medal Esports
The New York Mets
PRODUCTION & POST PRODUCTION
Audio Engine
Broadway Video
ButtonsSound
Charlex
Devlin Video
Earth to Mars Editorial
Headroom Music & Sound
HiddenTalents
Kondor Music
Mixopolis
Nutmeg Audio Post
Panache Editorial
PeopleFinders
RoomService
Wet Dancing Dogs
WheresSpot?

"YOU GUYS DO GREAT WORK!" - LOVE MOM.
What? Moms don't count? Lucky for us some people with credentials feel the same way. We've won a slew of American Graphic Design Awards, been covered in Print Magazine Design Annuals, the Big Book of Packaging and even sprinkled in a bunch of Boli Awards in fancy colors like Gold, Silver and Bronze, to name a few.
Have a digital marketing question? Looking for some guidance? Send us a message and we'd be more than happy to help.
Join our mailing list for helpful insights.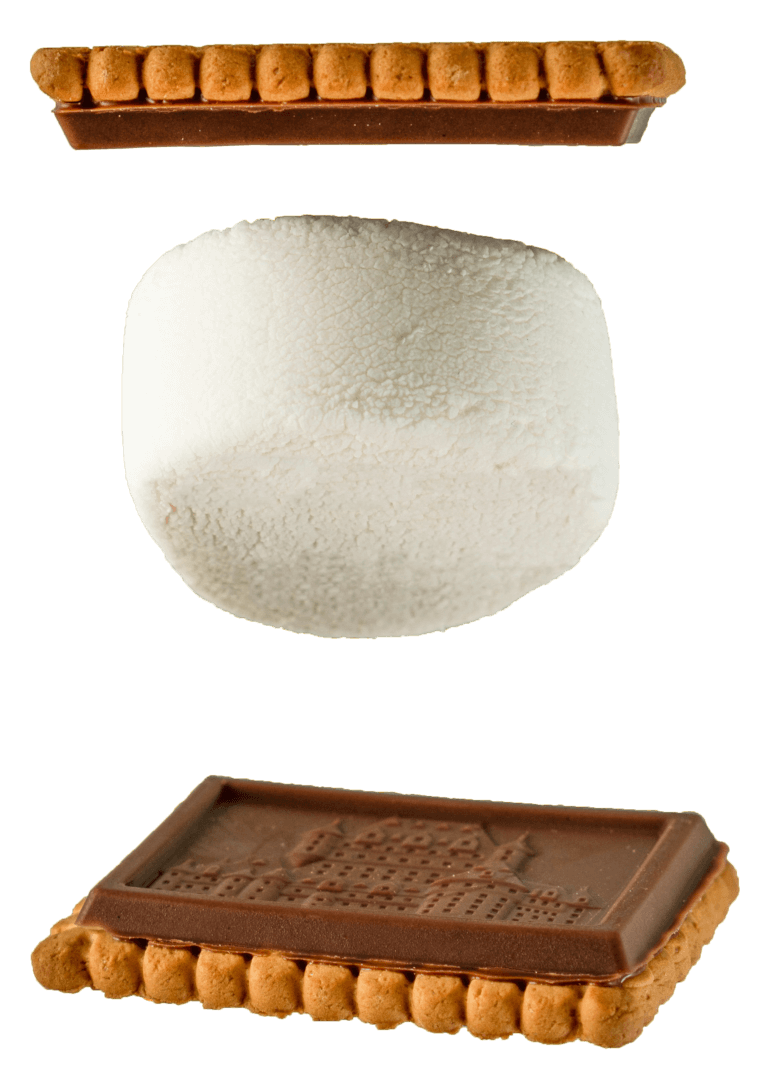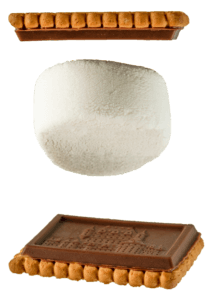 Reviews heard 'round the campfire
Reviews
Adam has helped Kodak's efforts in branding ourselves within our targeted markets … in one instance, we needed to change our overall look and approach from previous years and ensure that it spoke to the MTV aesthetic … Adam achieved exactly what we needed!
- Advertising Manager; Eastman Kodak
Reviews
Throughout my years at NFL Properties, J. Walter Thompson and now Cliff Freeman & Partners, I have come to rely on Joyce and Adam's input, insights, resourcefulness and creativity. Over the years we have consulted on concept, design, strategy, and execution. Simply, they make me better at what I do.
- Director of Studio & Print Production; Cliff Freeman & Partners
Reviews
Thinkhouse has been a great addition to our team. We really value the quality and customer service they provide and look forward to continued success with them in the future.
- Marketing Operations Manager; KORG USA
Reviews
We hired Thinkhouse to redesign the logo for our camp and to rewrite and design our brochure, among other projects that are in the works. Throughout each process, Thinkhouse is extremely helpful, attentive and creative. They are great at helping us think through ideas in a three dimensional way, and bring them into reality.
- Director; Camp Alvernia
Reviews
Joyce is definitely one of the sharpest folks you will ever have the pleasure of working with. Organized, creative and a true pleasure to be around. Her influences help drive some of the finest, award-winning creative. I highly recommend her both for her professionalism and personality.
Reviews
Thinkhouse is a phenomenal company. Their simplicity mixed with their stunning design and brilliant creativity is unparalleled. I am so happy I found them, because nobody else can do the work they do. Thanks a lot for all your amazing work!!
- Executive VP Business Development; KidsSocks.com & GlassTileStore.com
Reviews
Thinkhouse is the perfect combination between creative design and marketing strategy. They think out of the box and provide creative solutions to every project. They have a positive, can-do outlook and the highest integrity. Adam and Joyce are extremely personable and treat every client as if it was their own company, brand or product. A winning combination to have on your team.
- Principal; Targeted Transitions
Reviews
Adam and Joyce were key to the development of our brand, Rich & Famous Eyewear. From day one they were there to help guide us through the developmental process in creating our website, logo, etc. they are very informative in terms of content and industry studies, always have concrete evidence to back up every point and idea. On top of all that, they are there to be your friend and help you grow.
- Owner; Rich & Famous Eyewear
Reviews
Adam and Joyce were instrumental in creating Headroom's look and branding. Great creative from great people!
- President; Headroom Digital Audio
Reviews
We are thrilled with our new web site! Adam and Joyce at thinkhouse exceeded our expectations in every way. They are an extremely creative group and presented great ideas based on our discussions. They were also extremely patient with me during the process. They worked quickly to get our site done and there were never any hidden costs. Working with thinkhouse was a very positive experience for us and i highly recommend them to any company that needs a modern website or other marketing materials that clearly communicate their service or product.
- Owner; Strategic Recruiting, Inc
Reviews
We were very happy with the website Thinkhouse came up with for our dad's book. It celebrates his character and personality perfectly, and serves his audience well. Thinkhouse knows how to make it an effective and attractive site and they were really helpful in guiding us through the process to make it go super smoothly!
- Owner; Martin Greenfield Clothiers
Reviews
Thinkhouse is my first stop for fresh, smart, eye catching and effective design. I find great comfort in knowing I can count on them for consistent, high quality design and attentive personal service.
- Director of Marketing; Connolly Music (K&M Stands, Revelle, Heinrich Gill, Tomastik Infeld and others)
Reviews
Through all of my business incarnations, I've relied on Thinkhouse to help with marketing decisions and execute branding and strategies. I can always count on getting beautiful design work and solid marketing ideas from Joyce and Adam and too boot, they are super honest and super patient with my ever-changing goals. If you are thinking of hiring Thinkhouse, don't hesitate!
Reviews
Thinkhouse has been our marketing agency for almost 8 years now and I have nothing but good things to say about them and the work they have done for us. As the name implies, they are definitely creative thinkers and good partners in our digital and marketing efforts. In addition, their design sensibility is stellar and they are technologically sound, and we love our new website! Most importantly, the results and increase in leads we have received from our blog and seo program have been outstanding. I would not hesitate to call the team at Thinkhouse for any of your marketing endeavors.
- Vice President; Bloomsburg Carpet
Reviews
The thoughtful team at Thinkhouse gives us the personalized marketing advice and one-on-one experience we need to continually develop our brand and stay fresh. They are true pros who are attentive and prompt, making our marketing initiatives as simple and painless as possible. Thinkhouse has been an integral partner in elevating the image of our brand and executing marketing brochures, emails, websites and SEO strategies that truly have a notably positive effect on our business.
- VP/Director of Sales & Marketing; Bloomsburg Carpet Industries, Inc.
Reviews
Joyce and Adam and the team at Thinkhouse are top-notch creative thinkers. They bring a new point-of-view to the table which benefited the brands I worked on at Four Seasons Home Products. They delivered the work with a great attitude and on time. They also worked extremely well and seamlessly with some of the major corporate changes and challenges we faced. I highly recommend working with Thinkhouse if you are looking for a solid branding/marketing partner.
- Chief Marketing Officer / Global Executive; Four Seasons Home Products
Reviews
Thinkhouse has proven themselves to be to be a trusted business partner & excellent advisors with an instinct for knowing our marketing needs. They know when to push, when to contribute and when to listen. They are enthusiastic, accessible, reliable and full of great ideas. Thinkhouse's unique approach is working in a collaborative way to achieve a common goal. They deliver a clean, spot-on look to every design challenge we give them and they have a solid understanding of branding that creates the desired image and effect.
- Marketing Director; Four Seasons Sunrooms
Reviews
Having been in business over 35 years, we've worked with a lot of marketing people and agencies big and small. I have to say that no one has come close to Thinkhouse. Adam, Joyce and their team are fully invested in our success and are constantly proving that to us by keeping us top of mind and coming up with creative & progressive ideas to help market ourselves to stay ahead of the curve. (Even though we don't always do what we should.) Working with Thinkhouse for over 8 years has truly been a pleasure and it gives us peace of mind knowing that they are an extension of our team. I would wholeheartedly recommend them to anyone looking for a solid marketing/creative shop. Thinkhouse rocks.
- Owner; Denny's Childrenswear
Reviews
Thinkhouse has been integral to the success of our new brand launch and marketing efforts. They have taken our amateur ideas and created finished beautiful marketing products that are sleek and of the highest caliber. While they never fail to achieve what we need, their award winning end-results are better than we could have even dreamed! They have exceeded our expectations time and again and our business has significantly grown thanks to their hard work and knowledgable guidance!
- Marketing Director; Windowtex, EcoFabrix, WT Shade
Reviews
Thinkhouse has been an integral part of establishing and implementing our marketing mission through copywriting, collateral, trade show experiences and advertising. Their team is extremely attentive to learning about our product and industry, which is not an easy task in itself, and they achieved the right verbiage and messaging that speaks to our audience. They've done it so well, that our advertising was very highly ranked in quality of messaging and response among others in the industry media where it was seen. If you are looking for a top creative team, I highly recommend Thinkhouse!
- Chief Marketing Officer; Medmeme