Creating Home
For Over 100
Years
B2C: Logo & Identity, Website Design & Development, Print & Online Campaigns, SEO, Trade Show Support, Photography, Copywriting & more
They say home is where the heart is, and at Fairport Baptist Homes there is no exception. Rebranding and repositioning this "Caring, Vibrant & Vital" business specializing in independent and assisted living, rehabilitation, skilled nursing care was especially rewarding. For over 100 years FBH has been a mainstay in providing care for families in the Rochester, NY region. We hope that our new website, marketing materials, collateral and more help them find another 100 years of success.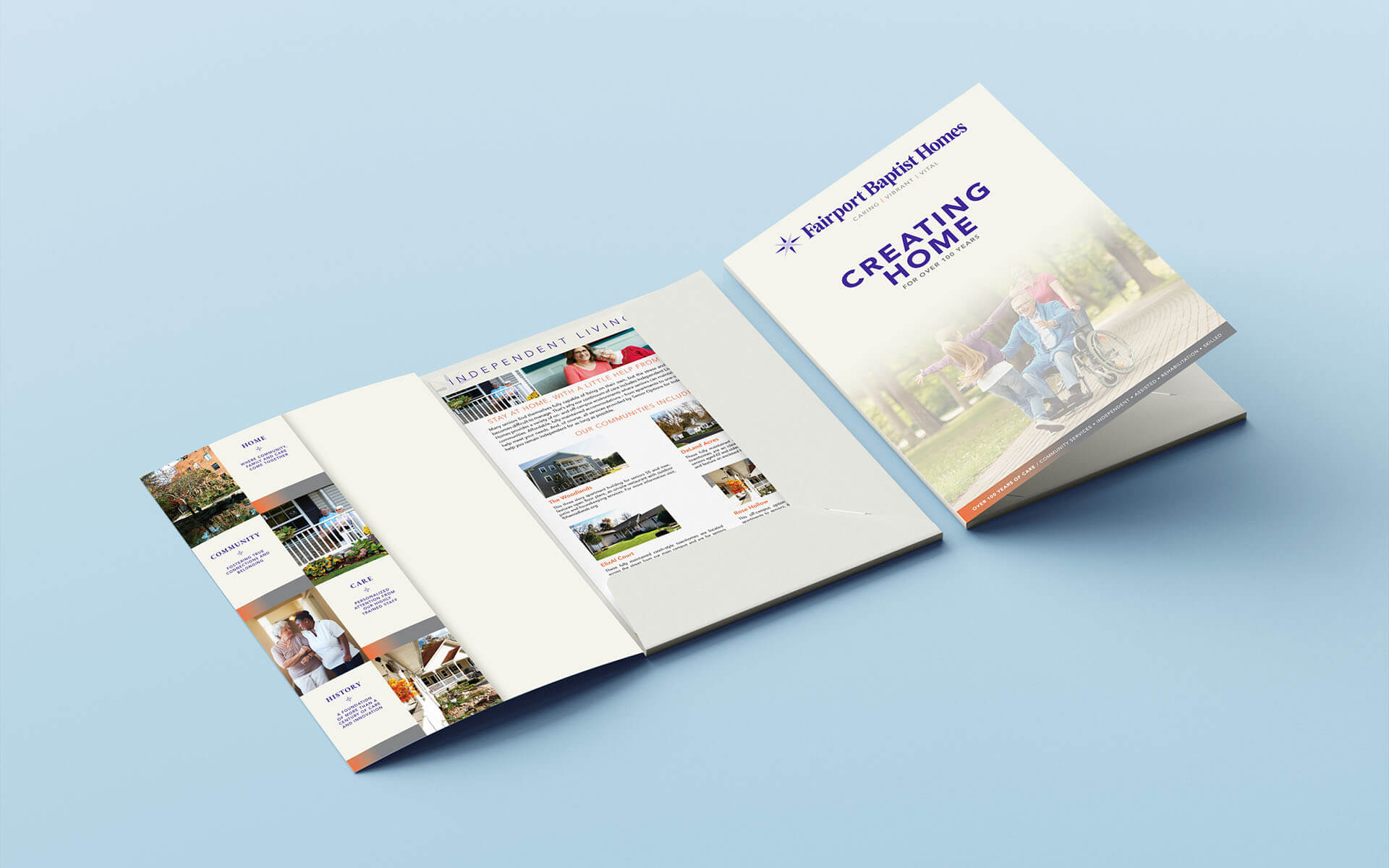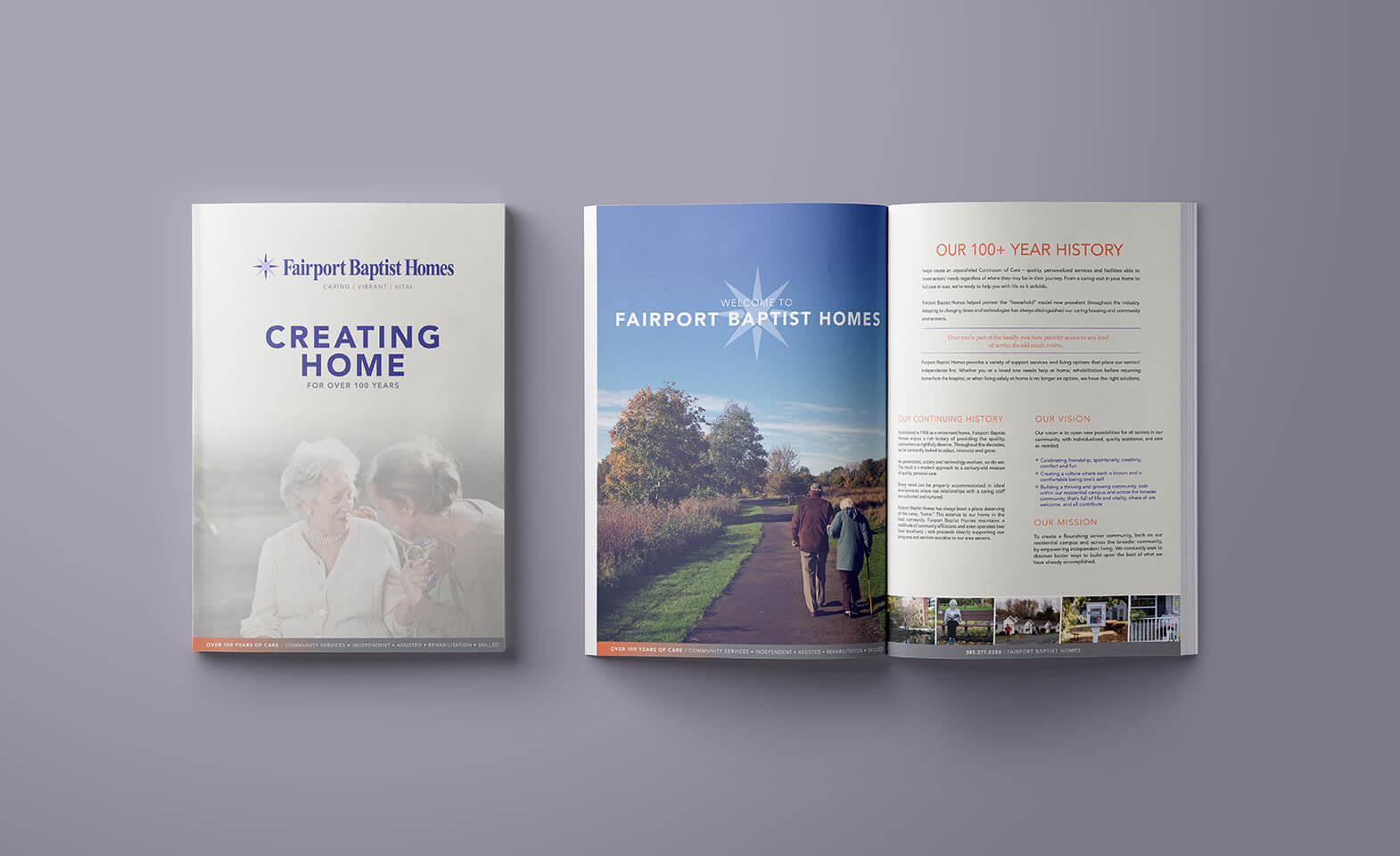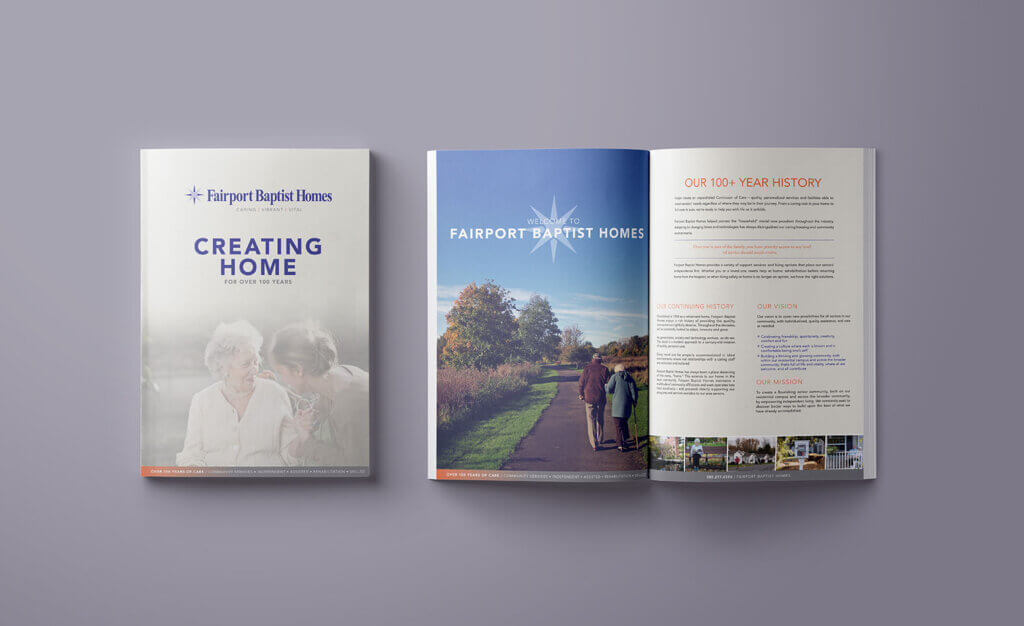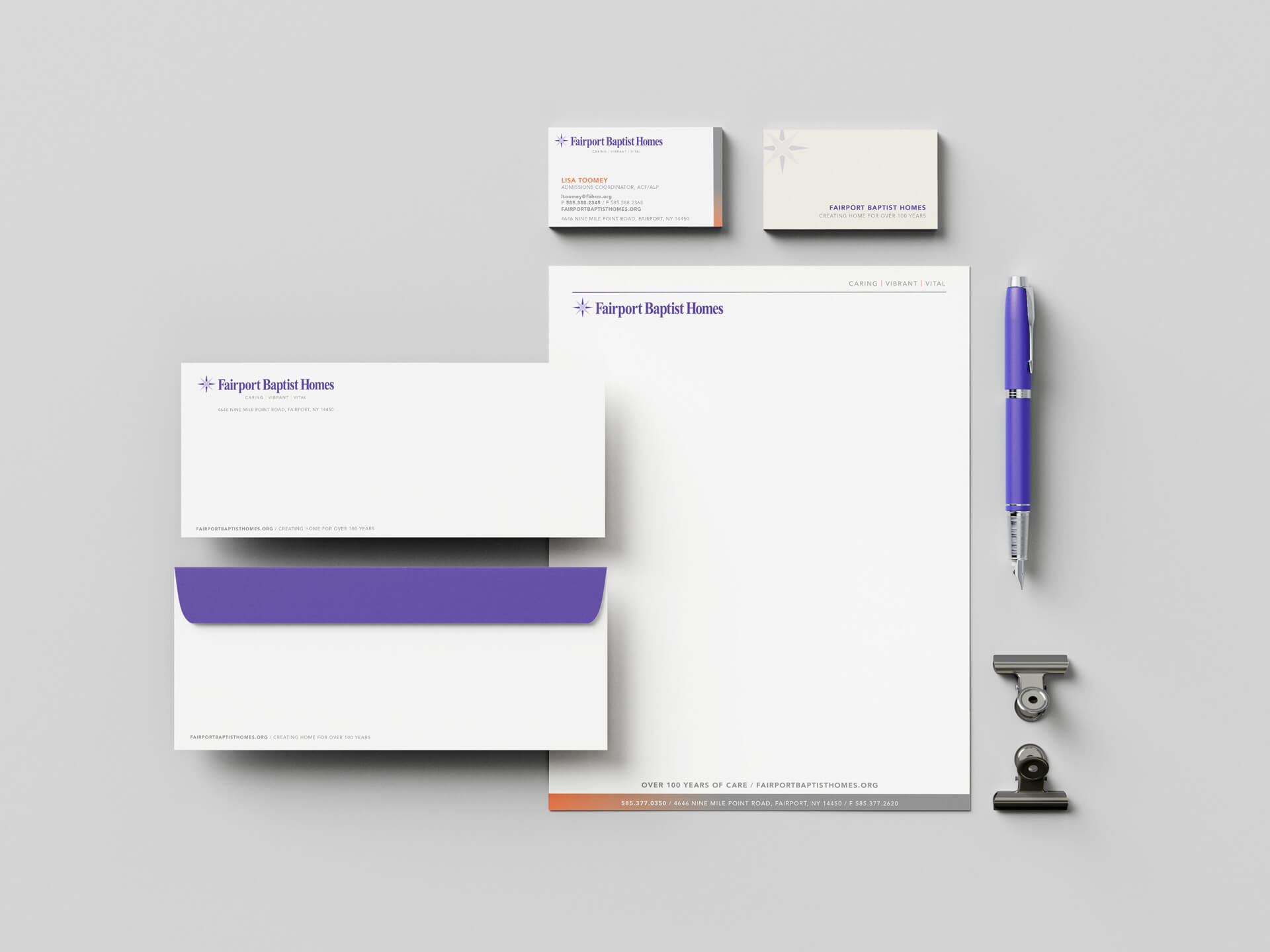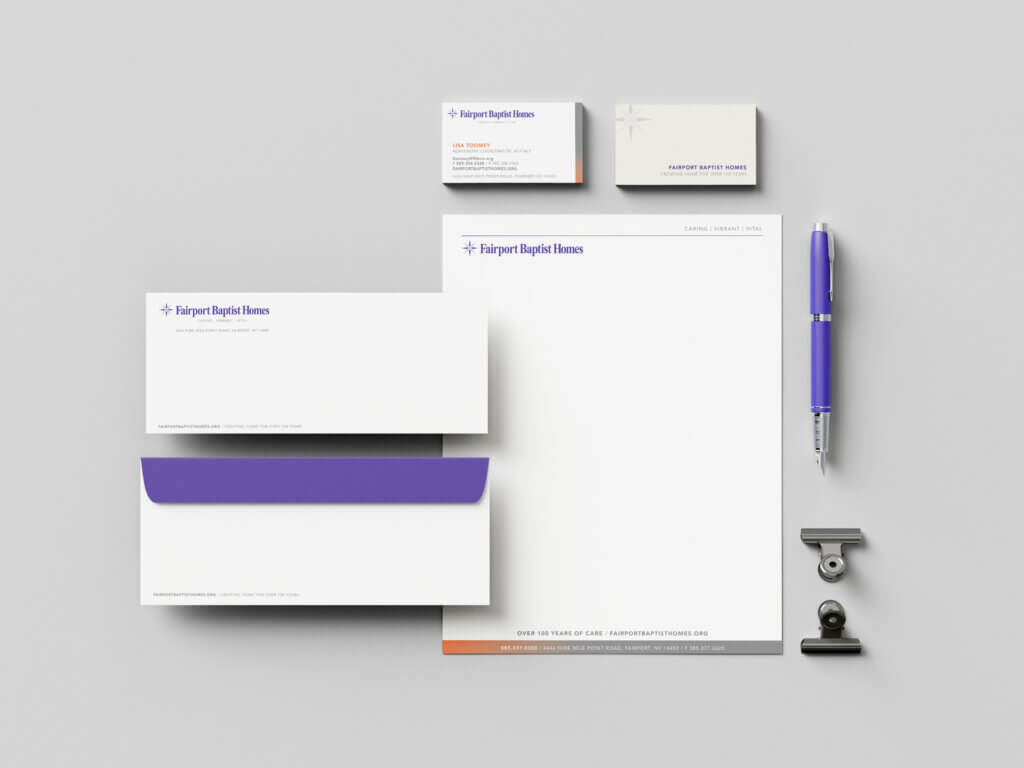 Have a digital marketing question? Looking for some guidance? Send us a message and we'd be more than happy to help.
Join our mailing list for helpful insights.