Palumbo Wealth Management
B2C: Brand Strategy, Print, Website Design & Development
The ultimate question for anyone worrying about their retirement is 'Will I have Peace of Mind?' Palumbo Wealth Management wants you to know that is what they will help you achieve.
Palumbo Wealth Management is one of New York's most esteemed wealth management firms, focusing on serving the financial needs of families and individuals and acting as their personal CFO.
A frequent guest on CNBC, Phil Palumbo, CEO of PWM, called upon Thinkhouse to level up his website, rewrite the company's brand story and messaging, and help produce multiple videos for the website. He was pleased with the result, which gives Thinkhouse "Peace Of Mind".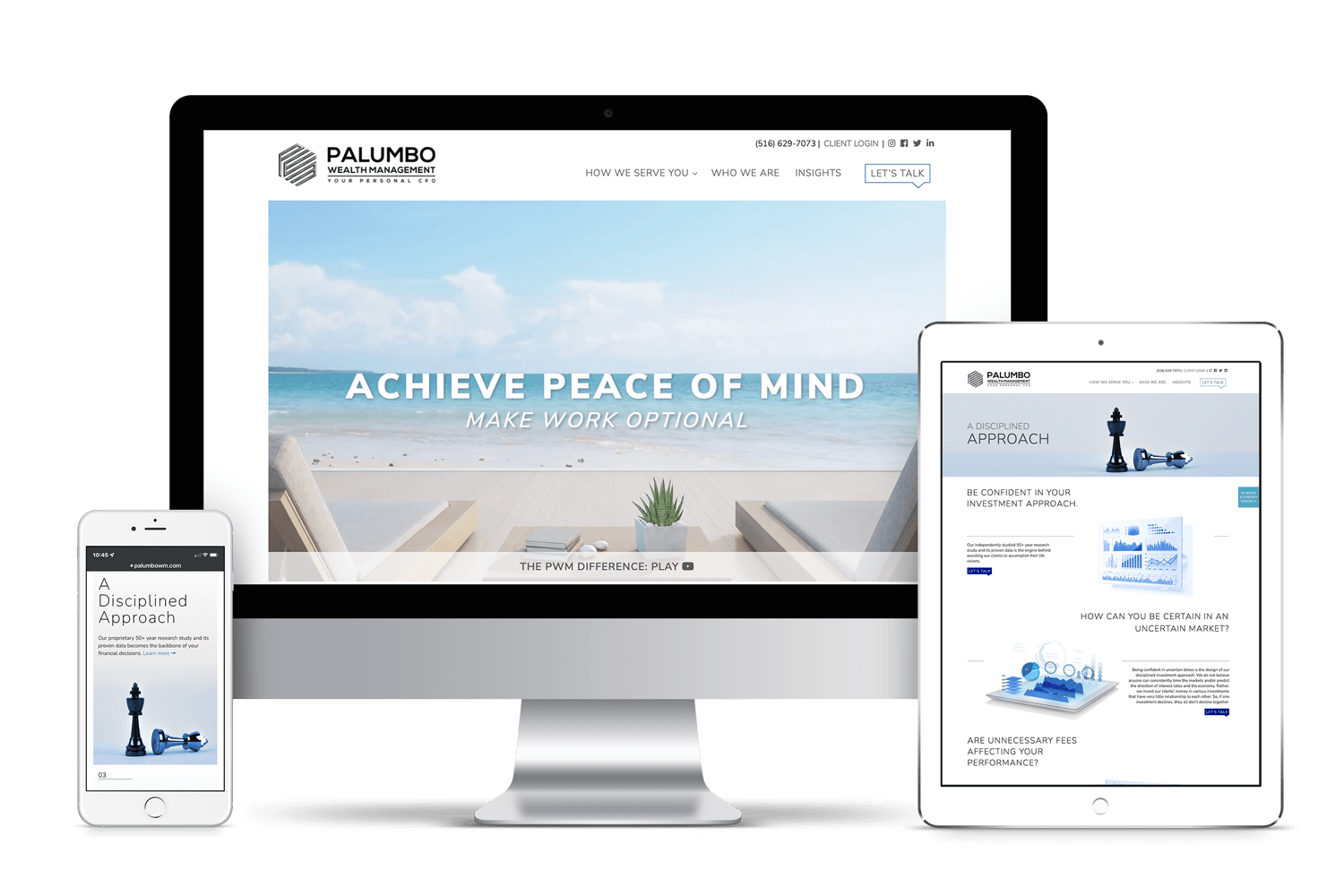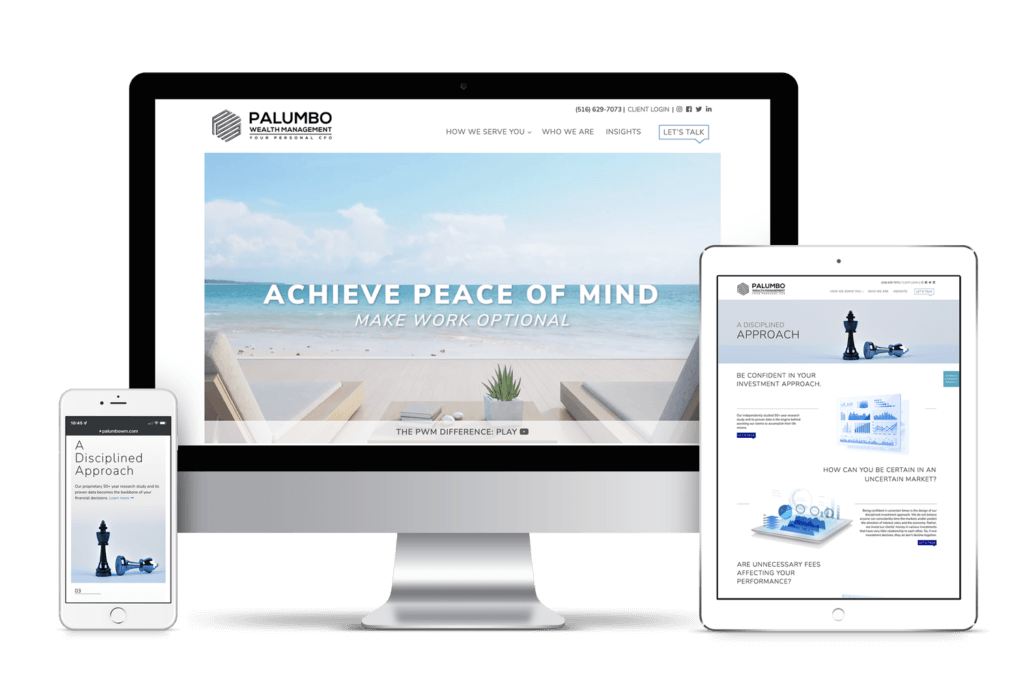 ---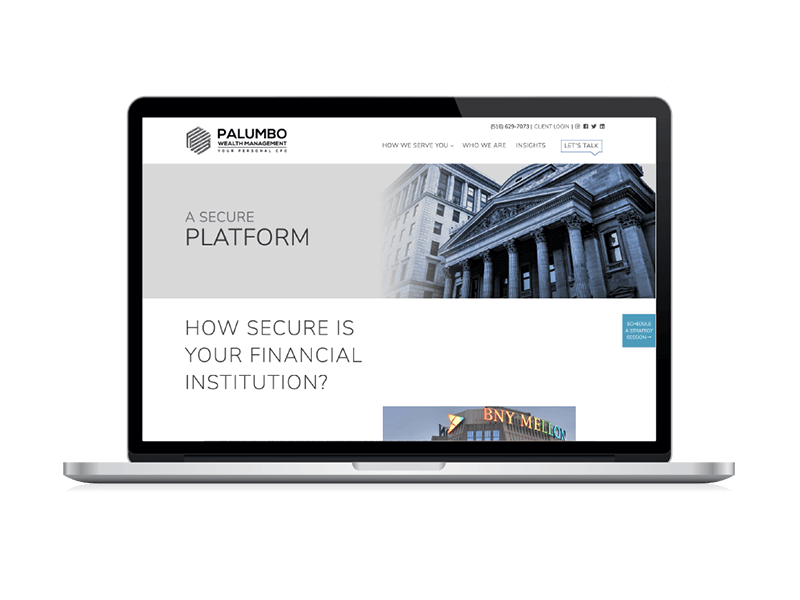 Have a digital marketing question? Looking for some guidance? Send us a message and we'd be more than happy to help.
Join our mailing list for helpful insights.